SVR-00213 508 E. Waldburg Street
---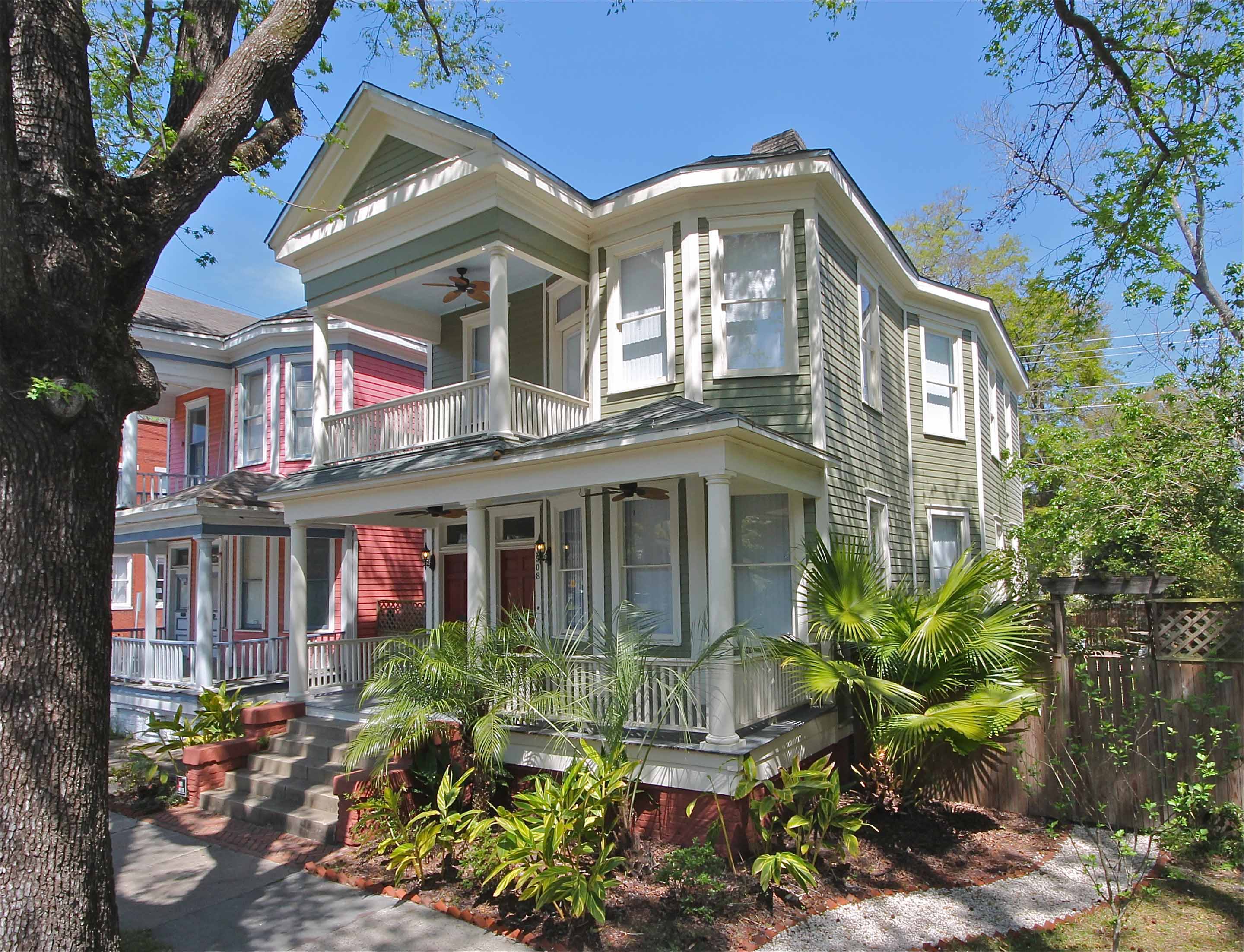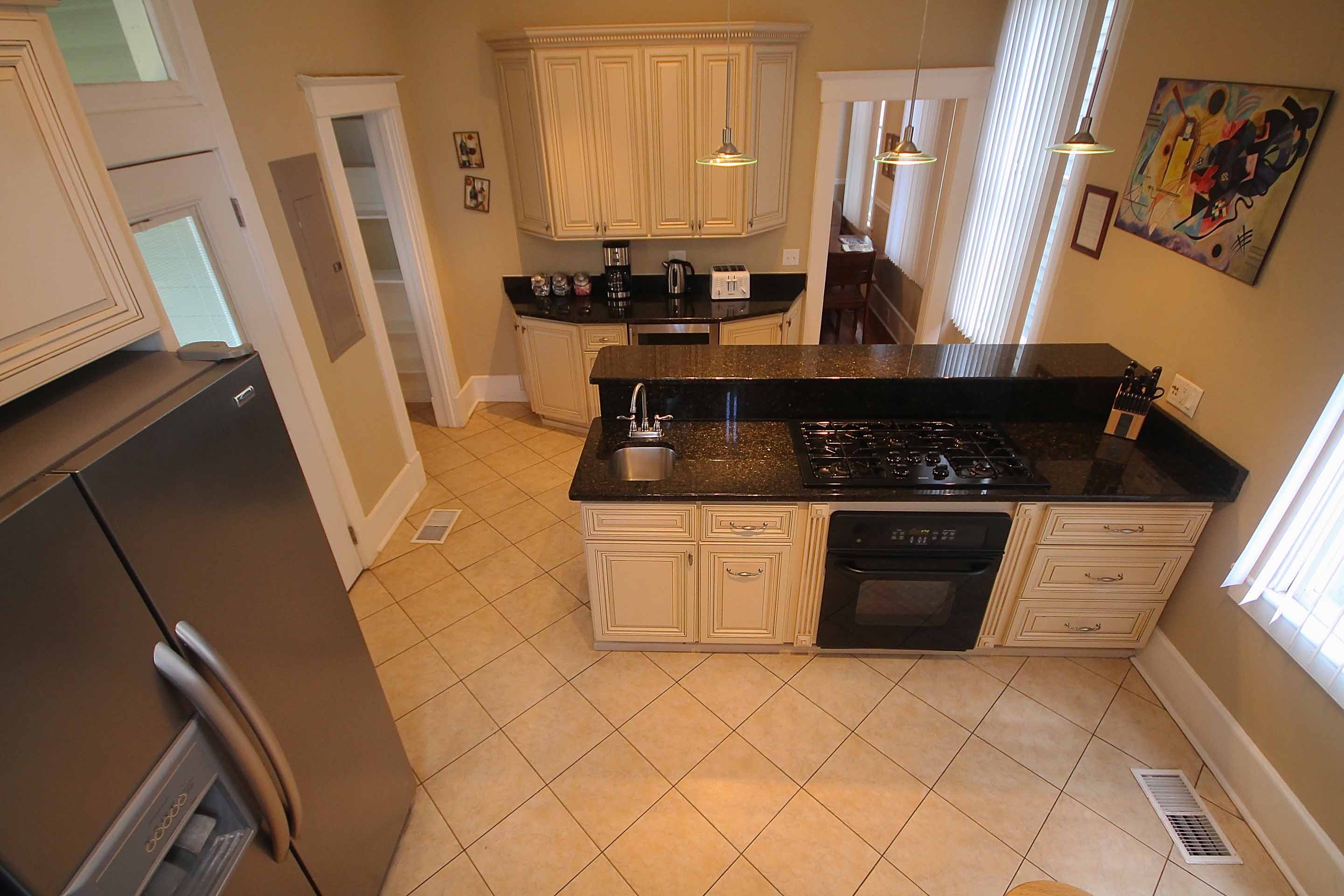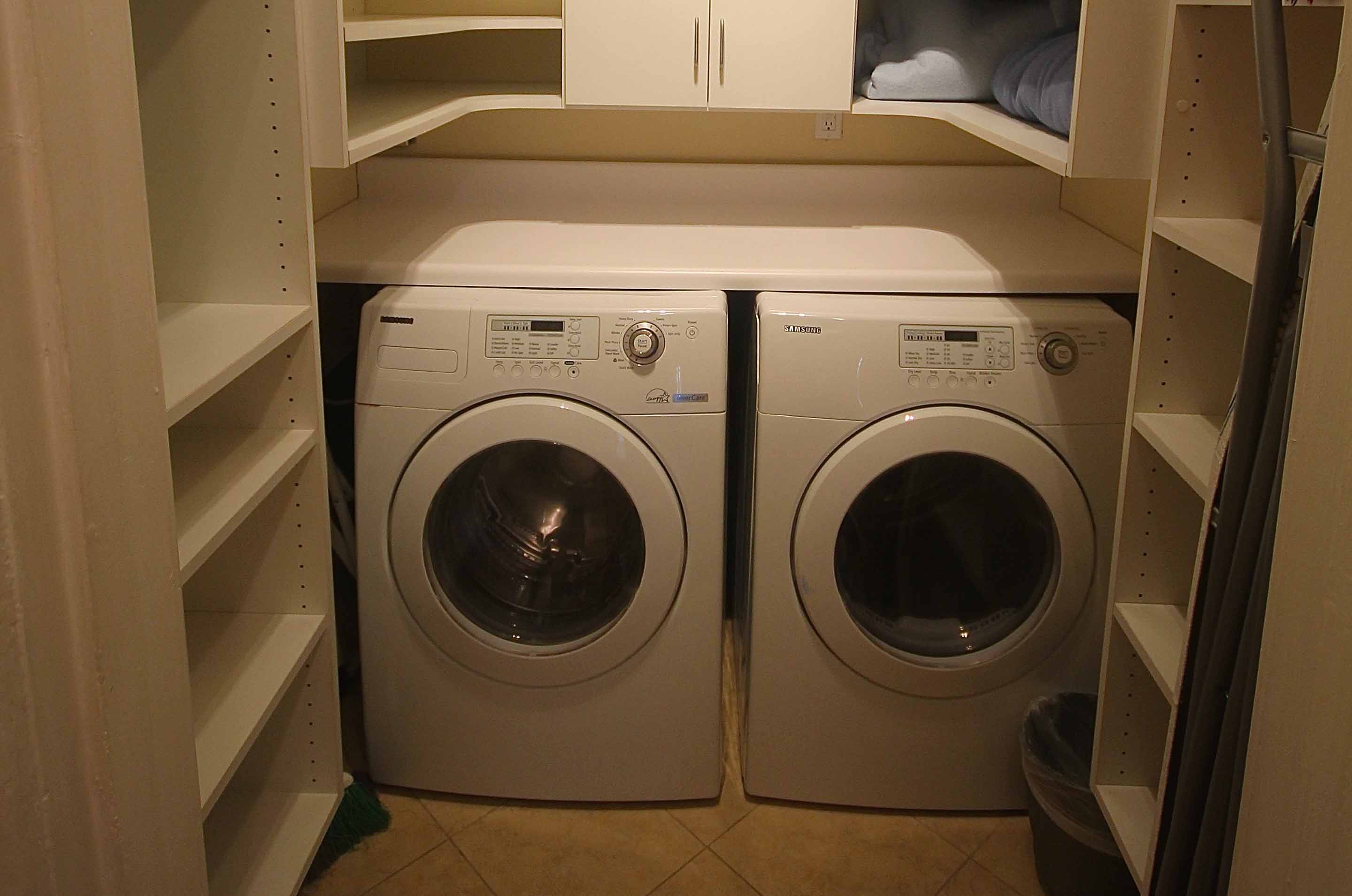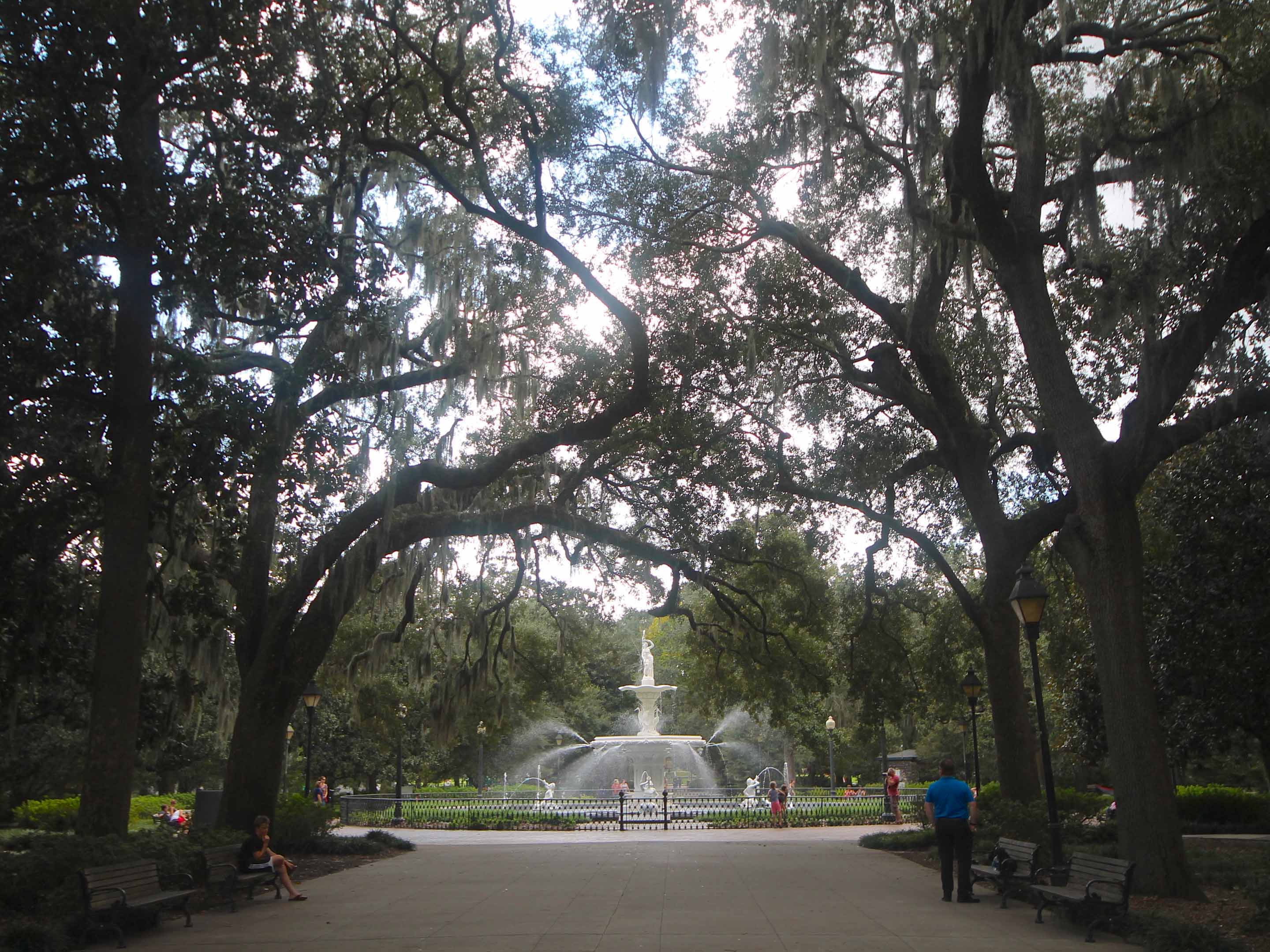 SVR-00213 A lovely Victorian home, Circa 1900, this elegantly presented lower level Savannah vacation rental is located just 4 blocks from Forsyth Park on a beautiful tree-lined stretch of East Waldburg Street. It is conveniently close to many amenities, including a popular coffee shop, health food store, and the outstanding Local 11Ten restaurant for fine dining. A grocery store is just two blocks away.



This beautiful Savannah vacation home is comprised of 3 bedrooms and 2 bathrooms, including a jetted tub. Dining room with seating for 8, a gourmet kitchen with back porch and much more.



Amenities include FREE high-speed WIFI, extended cable with CNBC; ESPN; ESPN2, CNN, FOX; premium linens, towels, washcloth, soap, shampoo and conditioner, (This line is here for your protection only since people copy and paste our descriptions and create false advertisements for vacation rentals. If this home is offered to you via payment by cash, check or wire transfer it`s a scam; we only accept Credit Cards. Our correct phone number is Nine one two, seven one three, seven two seven eight) body lotion, paper-products; hair dryer, iron, ironing board, coffee, tea, creamer, sugar, pots and pans, electric kettle, silverware and dishes. We also offer for an additional fee: BBQ grill, mattress with extra linens ... inquire for details. The 508 East Waldburg Home is Located at 508 East Waldburg Street, 1st Floor, Savannah GA 31401.



This home is a 3 BR/2 BA with 1 King Size Bed and 2 Queen Size Beds. If you need additional sleeping space/bedding, an airbed with linens can be requested for an additional charge. All requests need to be made in writing.





We advertise our homes on many sites. Some of them only display the minimum rate, others only the maximum rate. Unfortunately, none, but our own website, displays the rates correctly for specific dates.



Renting homes from Savannah Dream Vacations is fast and easy. We take all major credit cards and require a deposit to confirm the booking which is applied towards the remaining balance. Thirty days prior to your arrival our booking software will charge the balance automatically. We also sell Traveler's Insurance for those emergency cancellations.



Upon making a reservation with us, you will receive email confirmations instantly and be able to go directly to the property with no need to check in at our office as all of our homes have electronic locks. No fumbling around with old fashioned lockboxes that get stuck or keys where there never seem to be enough. Everyone has their code so you can come and go as you please.





SVR-00213
baby crib
jetted tub
king
queen
shower
toilet
botanical garden
churches
festivals
library
live theater
museums
playground
restaurants
ruins
synagogues
Dining
Satellite / Cable
Television
Air Conditioning
Clothes Dryer
Hair Dryer
Heating
Internet
Iron & Board
Linens Provided
Living Room
Parking
Towels Provided
Washing Machine
Coffee Maker
Dishes & Utensils
Dishwasher
Kitchen
Microwave
Oven
Refrigerator
Stove
Toaster
antiquing
eco tourism
gambling casinos
outlet shopping
photography
sight seeing
walking
ATM/bank
fitness center
groceries
massage therapist
medical services
Downtown
Deck / Patio
Lawn / Garden
Outdoor Grill
Tennis
basketball court
cycling
deepsea fishing
fishing
golf
pier fishing
roller blading
sailing
tennis
wind-surfing
children welcome
non smoking only
Minimum Age Limit for Renters
Average Rating:
4.68
out of
5
Based on:
31
review(s)
---
Savannah Home in the Historic District
Published On:
2017-05-07
Rating:
4
out of
5
Really enjoyed our stay. The house and linens were clean and the house was welcoming. The property company did a great job and were quick to respond. We stayed in the lower level and enjoyed the back porch in the eveningI would have a better stocked kitchen. For the price of the property it would be nice to have some cooking spray since the pans are non-stick and perhaps some foil. This does go a long way for those cooking in the house and the cost is minimal. It was nice that the property included coffee.Property should call me directly for some minor issues we experienced.
Manager Response:
Thank you for your feedback, Stacy. We used to stock the home with essentials but guest took them, also made a mess of the spice cabinets so we discontinued stocking it. We will call you tonight. We look forward to your next stay.
---
Luxury on Waldburg
Review by
Sherri B.
Published On:
2017-04-15
Rating:
5
out of
5
This is an amazing house. You couldn't ask for more than what was provided and it was top quality too. The house was clean and beautifully decorated. We did lots of sight seeing and in the evenings Uber was cheap enough to go back downtown and enjoy yourself. Love, love, love
Manager Response:
Thank you for the kind words, Sherri! Come back soon!
---
Weekend Away
Review by
Michelle S.
Published On:
2017-03-07
Rating:
4
out of
5
The house was well stocked with soups, linens and blankets. The master bed was very comfortable! The large tub was a nice added bonus. The only downside was there was no comfortable place for the group to gather.
Manager Response:
Michelle, we are delighted you enjoyed your stay! We look forward to your next stay and hosting you in one of our other many homes.
---
Great Rental Property
Published On:
2017-02-08
Rating:
5
out of
5
The property was in great shape. The kitchen was great, down to the wine cooler, very modern and spacious. The rooms were all clean and very large, specially the master bed room. The bathrooms were also in great condition, with one have a hot tub and the other have an amazing shower. Only thing missing was a TV in one of the rooms, and the Wifi was not very good (my 9 year old did care). Other than that, everything was amazing. Loved the vicinity of the Kroger and the park, within walking distance. The center of Savannah was a $5-$6 Uber away. The rental staff was always a phone call away, would recommend this for families looking to rent for a vacation.
Manager Response:
Thank you for the Great Feedback, Vanessa! We are happy you enjoyed the home! We look forward to your next visit to Savannah!
---
New Year's Eve
Published On:
2017-01-04
Rating:
5
out of
5
Nice place for family vacation.
Manager Response:
We are delighted you enjoyed your visit, Idalvis. We look forward to your next trip to Historic Savannah!
---
Perfect place to stay in Savannah
Review by
Emily W.
Published On:
2016-06-22
Rating:
5
out of
5
The pictures don't do this home justice. Large bedrooms. Large kitchen. All wood and tile floors. Large fenced in back yard. Parking in rear for 2 vehicles. A few minutes from downtown. They allow well behaved dogs too. Fare price for all that you get. Only negative was a wifi signal that was as bad as the old phone lines. Too slow for videos to stream. If we go back to Savannah we will stay here again though.
---
Blocks Forsythe Park
Review by
Anne S.
Published On:
2016-05-26
Rating:
5
out of
5
The home is well equipped, tall ceilings, spacious bedrooms, and a short walk to the park. It is near the Saturday Farmer's Market, and that is a great market. It is close enough to walk to town and far enough out that it is quiet. The back porch is a great place to sit in the morning and drink coffee.
---
Highly Recommend
Review by
Susan V.
Published On:
2016-04-09
Rating:
5
out of
5
Overall I highly recommend this property. The location is great with so much within walking distance including a grocery store. The pictures were somewhat deceiving when I made the reservation as it showed two sofas and there were none when we arrived. I contacted the manager who stated the owners had removed them for cleaning (which i found odd) and they brought over a futon and a loveseat but put them both in the dining room so there was absolutely no room to use anything that was in the there. I asked for one of them to be removed as they were just too large for the space but my request was ignored. We were able to move one of them to a bedroom and it was fine. Both the sofa and loveseat were so uncomfortable we couldn't even use them. Outside of that, we loved the home and the location. I looked at SO many properties before deciding on this one. There were 3 female friends in our group so this was just perfect. I found the property, location and price a great value when comparing to other properties. We spent our days walking all over the city so many evenings we cooked our dinner in the gourmet kitchen and sat out on the back porch to enjoy our food and wine. The property doesn't have a living room but we didn't miss it. We were able to walk over to the Marriott Mansion at Forsyth Park for evening live music and we loved the farmers market at Forsyth Park as well. So much to see and do in Savannah and this property was a great place to stay and enjoy.
---
Great spot
Review by
James C.
Published On:
2016-03-17
Rating:
5
out of
5
We loved the house. Perfect for a wedding weekend. We wished we could have stayed longer.
---
Great time with family and friends.
Review by
Isaac S.
Published On:
2016-02-17
Rating:
5
out of
5
We drove up to see our son stationed at Ft. Stewart where a great friend of ours is stationed and my parents came in from SC. We looked into hotels downtown with adjoining rooms and suites until we thought to look at homes. When you start looking at the per night costs there is no comparison. The home we stayed in was beautiful classic old Savannah with all the modern upgrades. We were able to eat meals in a great furnished kitchen. You still get hotel amenities like towels and soaps but you also have a full size high end washer and dryer with the soap! The attention to detail and well appointed home allowed my extended family to get together for dinner and relax comfortably like we were at home. The location to downtown and the park is great. Dealing with Marcia and having two special requests taken care of without hesitation, is why we will stay with Savannah Dream Vacation again for sure.
---
Savannah
Published On:
2015-11-10
Rating:
4
out of
5
It was very clean, and the people were super friendly, and the linens and pillows were terrific, but it was missing a few things that would've made it better. For example, the photos showed 2 loveseats - we had to call and ask for those and got one loveseat and a chair. There were no couches. No living room, in fact so the photos were somewhat deceiving. No coffee mugs, just teacups. No games of any kind. Lots of TV's (and they were on and loud on arrival) but they wouldn't turn off - we had to unplug them. And the porches (front and back) were filthy. And although it wasn't shown with front porch chairs, it would've been nice. The back deck did have chairs but the mosquitoes made it unwelcome.
---
A Dream Vacation in a Dream Home
Review by
Barbara P.
Published On:
2015-09-28
Rating:
5
out of
5
We had a lovely stay in this beautiful home in Savannah, Georgia. The home had been renovated with up to date appliances, comfortable furniture, and a beautiful kitchen. It was exceptionally clean and well decorated with bathrooms that were very lovely and a shower in one bathroom to die for. The second bathroom offered a jacuzzi tub. The property was located close to grocery store, restaurants and parks. Our favorite restaurant was the Olde Pink House. This is truly a dining experience. The folks at Savannah Vacation Rentals (Marcia) were very helpful and easy to work with. I would recommend this property to anyone who wants to enjoy old Savannah charm while visiting this city packed full of history, charm and adventure.
---
Loved this vacation rental
Review by
Shirlene R.
Published On:
2015-08-14
Rating:
5
out of
5
Beautiful, comfortable, relaxing, and just as described! I would return to this place yearly if I could. It worked well for my group. A TV in the third bedroom would have been nice and there is not a great room for family gathering to watch a movie but we still loved the atmosphere and feel of this beautiful home.
---
Full of Charm
Review by
Sandra K.
Published On:
2015-08-03
Rating:
5
out of
5
We had a wonderful time and our location couldn't have been better. 4 blocks to park and pick-up on the free DOT line. Close to Tybee and restaurants. Very clean and the Leasing Company was very accommodating--would definitely use them again.
---
Waldburg
Published On:
2015-07-29
Rating:
5
out of
5
Very good.
---
Girls' On The Town
Published On:
2015-06-07
Rating:
5
out of
5
4 retired girls having fun in Savannah.We did a lot of walking but enjoyed the sites.Found mostly very thing we wanted to see.We found the house to be very comfortable.One day we took advantage of the free bus "DOT"to get around, otherwise we drove or walked.Did the river front, ferry, shops and Vic's Rest., One day we did Tybee Island -- light house, walked the beach & lunch at Sundae's-very good food. Visited Juliette Low's House.Lunched at Lady's & Son-good food-also visited the gift shop. We lucked up and had good weather all week.
---
Great stay!
Published On:
2015-06-04
Rating:
5
out of
5
Stayed here for 3 days while attending our daughter's graduation from SCAD. Location was excellent and we were able to walk everywhere. Don't miss the coffee shop at the south end of Forsyth. The home was furnished beautifully and was spotless. Indoor common area space is very limited, with the dining area just having a small sofa in it. Back porch was perfect for cocktails. We would definitely stay here again.
---
Great little home
Review by
Michelle H.
Published On:
2015-05-28
Rating:
5
out of
5
Birthday weeken for our son, memorial weekend. They met us from ft Bragg The home was nice & clean. The grandkids loved having a yard to play in. It made us happy having everyone near vs a hotel. The area is nice & quiet. The walks are pretty sime
---
Spring retreat
Review by
Seenu S.
Published On:
2015-03-11
Rating:
4
out of
5
Overall good. Clean, great location, luxurious kitchen and bathroom. Rooms well furnished.One concern was that it advertised sleeps 8 but can only sleep 6 with 3 beds. Mgmt company did deliver an air mattress with bedding.
---
508 E.Waldburg St.
Published On:
2015-01-05
Rating:
5
out of
5
We got the house for 5 people and it is really confortable. We enjoyed the place; the house and everything in general was really very clean, spotless and we found everything we needed. The bathrooms gave us some troubles, the hot water was not working right, and taking a bath in the hot tub was difficult because it is to wide and difficult to get in there.
---
Rock n roll marathon
Review by
Julie T.
Published On:
2014-12-03
Rating:
4
out of
5
The property was ideal for us because we were only a few blocks to the finish line. I do wish it had been closer to downtown though. We were definitely on the outskirts. There is a grocery store right around the corner though which was convenient.
---
Great home
Review by
Gina L.
Published On:
2014-09-11
Rating:
5
out of
5
This home was like a 5 start hotel. We were 6 and it was cheaper and much more fun than a hotel. Loved the amenities. Manderly and Marcia were super nice, we`ll be back.
---
Enjoyable stay!
Published On:
2014-07-04
Rating:
4
out of
5
Loved our home
---
Good accomodations for what we needed
Review by
Ed W.
Published On:
2014-05-31
Rating:
4
out of
5
We utilized the home for a work trip. Home was nice, but small.
---
Diego A from Zapopan, Jalisco, Mexico
Review by
Diego A.
Published On:
2014-04-22
Rating:
4
out of
5
We were satisfied with our stay
---
Happy times with family
Review by
Sheri B.
Published On:
2013-12-25
Rating:
5
out of
5
Great time. Great vacation.Great weather!!!
---
A great place to stay with family, awesome kitchen!
Review by
Natasha F.
Published On:
2013-08-22
Rating:
4
out of
5
The property was ideal for us with the three large , spacious bedrooms and the fully equipped kitchen. Also, the location was great. Fairly close to the Historic District of Savannah and Kroger grocery store. Also a short drive to great shopping and restaurants. We thoroughly enjoyed the week we spent there!
---
508 E. Waldburg Street Savannah GA
Published On:
2013-08-02
Rating:
4
out of
5
The house is in walking distance to pretty much anything you would want to do in historic Savannah. The neighborhood is on its way to be cleaned up and renovated, not quite there yet. Inside, house was just great.
---
Great Place
Published On:
2013-07-28
Rating:
5
out of
5
This property was very nice and clean. Not too far away from everything. We would stay there again.
---
Great for three couples or families with children
Published On:
2013-06-03
Rating:
5
out of
5
We thoroughly enjoyed our stay. This our first family vacation with two of our children, their spouses, and grandchildren. The completely enclosed yard with a grassy area as well as grilling/outdoor eating area was great for keeping children safe and privacy. We enjoyed sitting out on the back porch every morning and evening relaxing and watching the children play. The house is beautifully furnished, well preserved, with modern conveniences, comfortable bedding, and everything needed for preparing your own meals inside and outside. The large shower and jetted tub were great. It was nice that the bedrooms were spacious and even had a sitting area for those that prefer to have private coffee or dining time. I was very pleased with the response by the owner bringing a new hair dryer when I contacted the rental company that the one furnished did not work. The house was on the outskirts of the historic district, therefore off the beaten path of tourism, yet convenient to grocery store, Forsyth Park, and restaurant. I is a long but easy walk to the main attractions of the city. A tip for travelers, the Olgethorpe Tours will actually come to your doorstep to pick up and drop off.
---
A beautiful home in a beautiful city
Published On:
2013-04-22
Rating:
5
out of
5
Luxurious accommodations (especially beds and linens), convenient to Forsyth Park and a reasonable distance to downtown attractions - less enthusiastic walkers might want to take advantage of local buses we saw. Management was accessible and responsive to any concerns or questions. Noise from emergency vehicle traffic on Price St. might be a problem for light sleepers, but the neighbourhood was mostly quiet, the Kroger supermarket around the corner was particularly convenient, and the fenced yard was perfect for our little dog.
---