SVR-00212 506E. Waldburg Street
---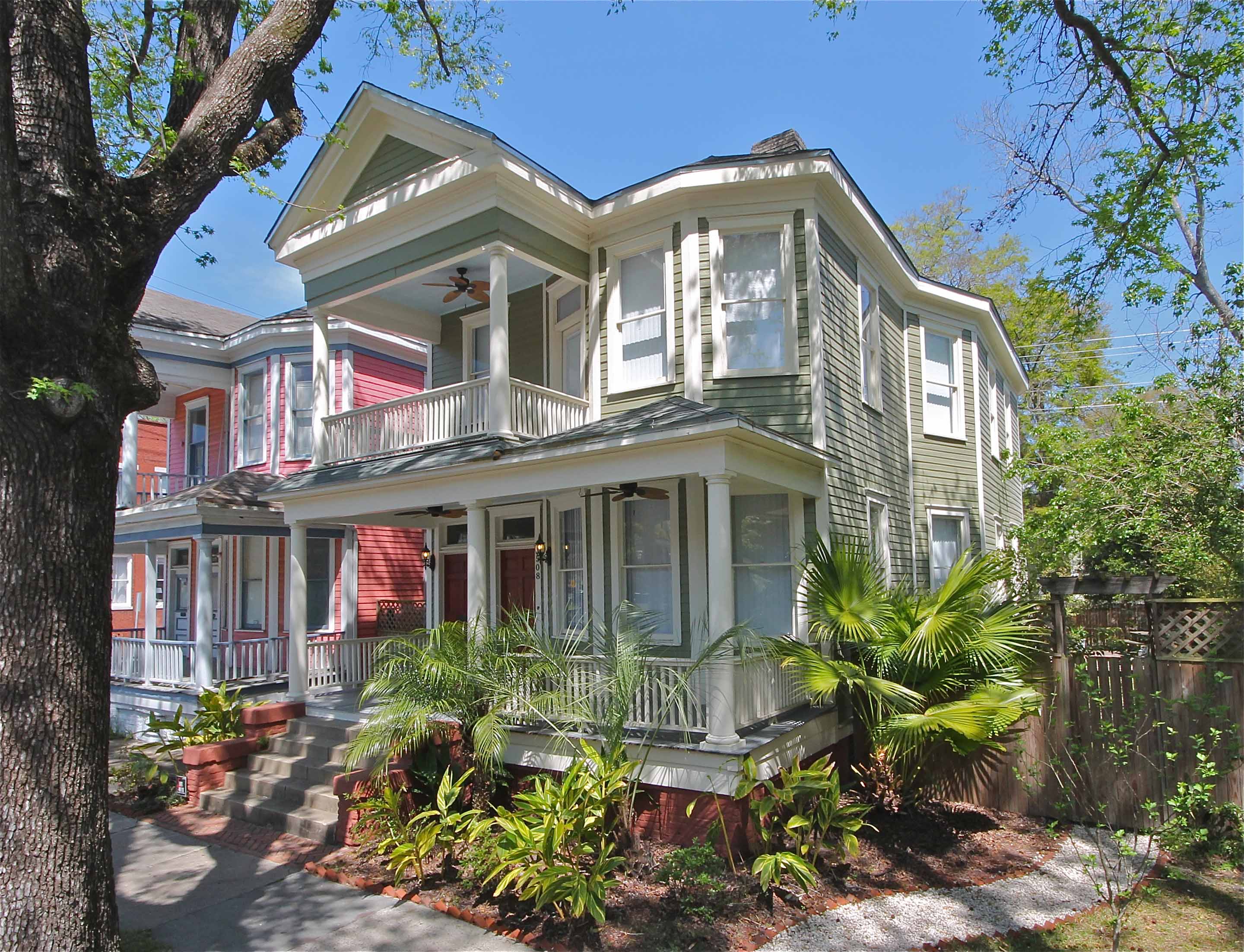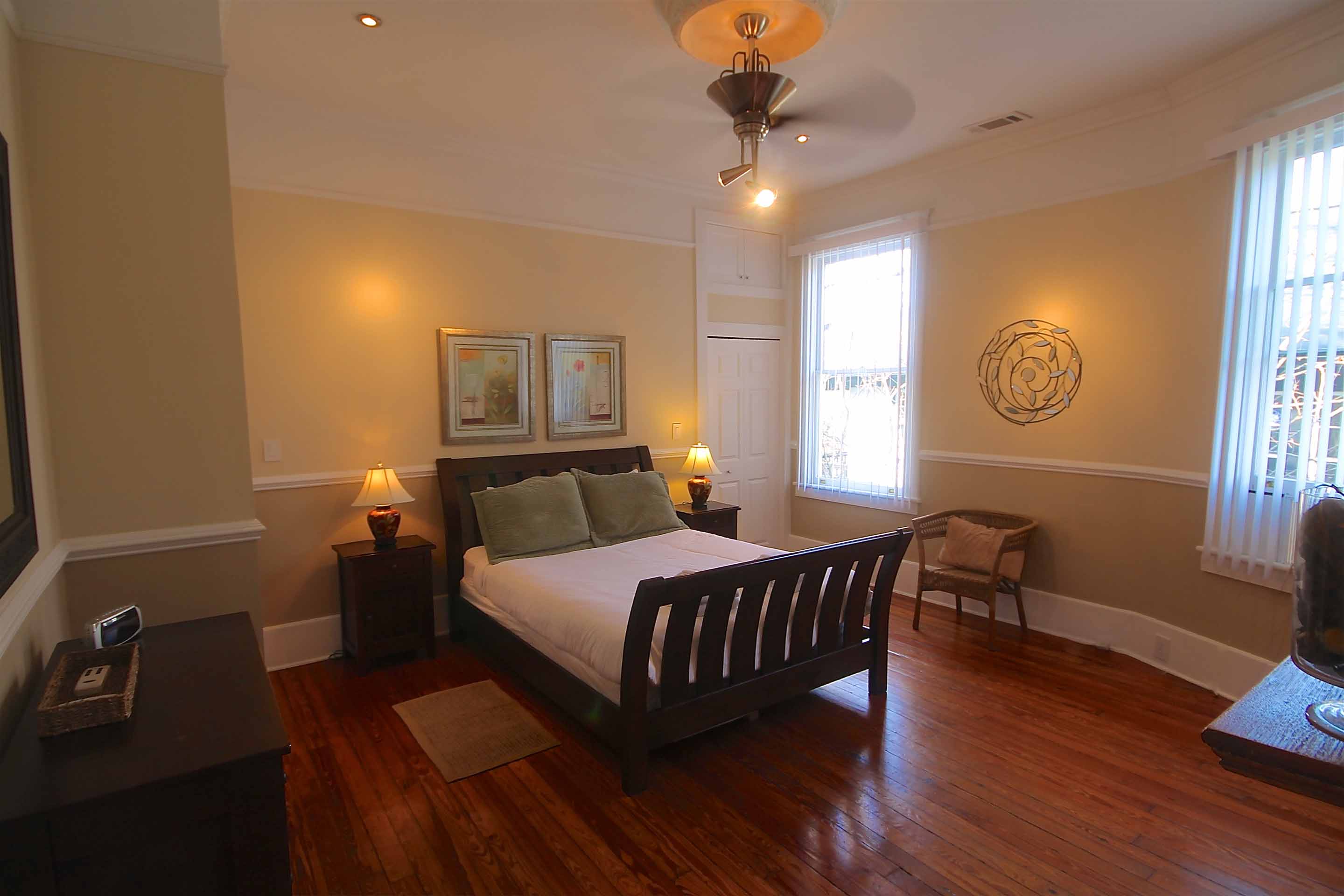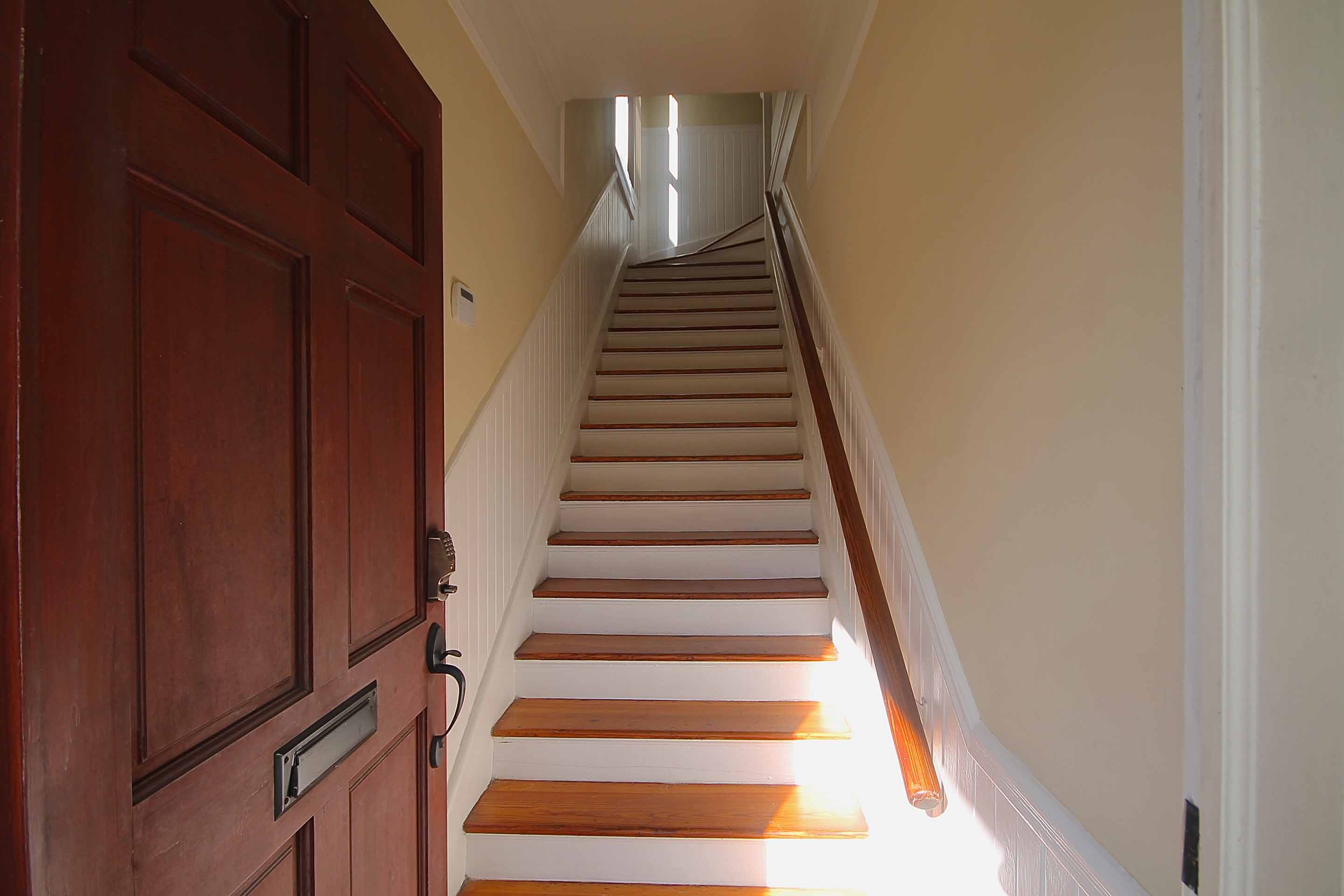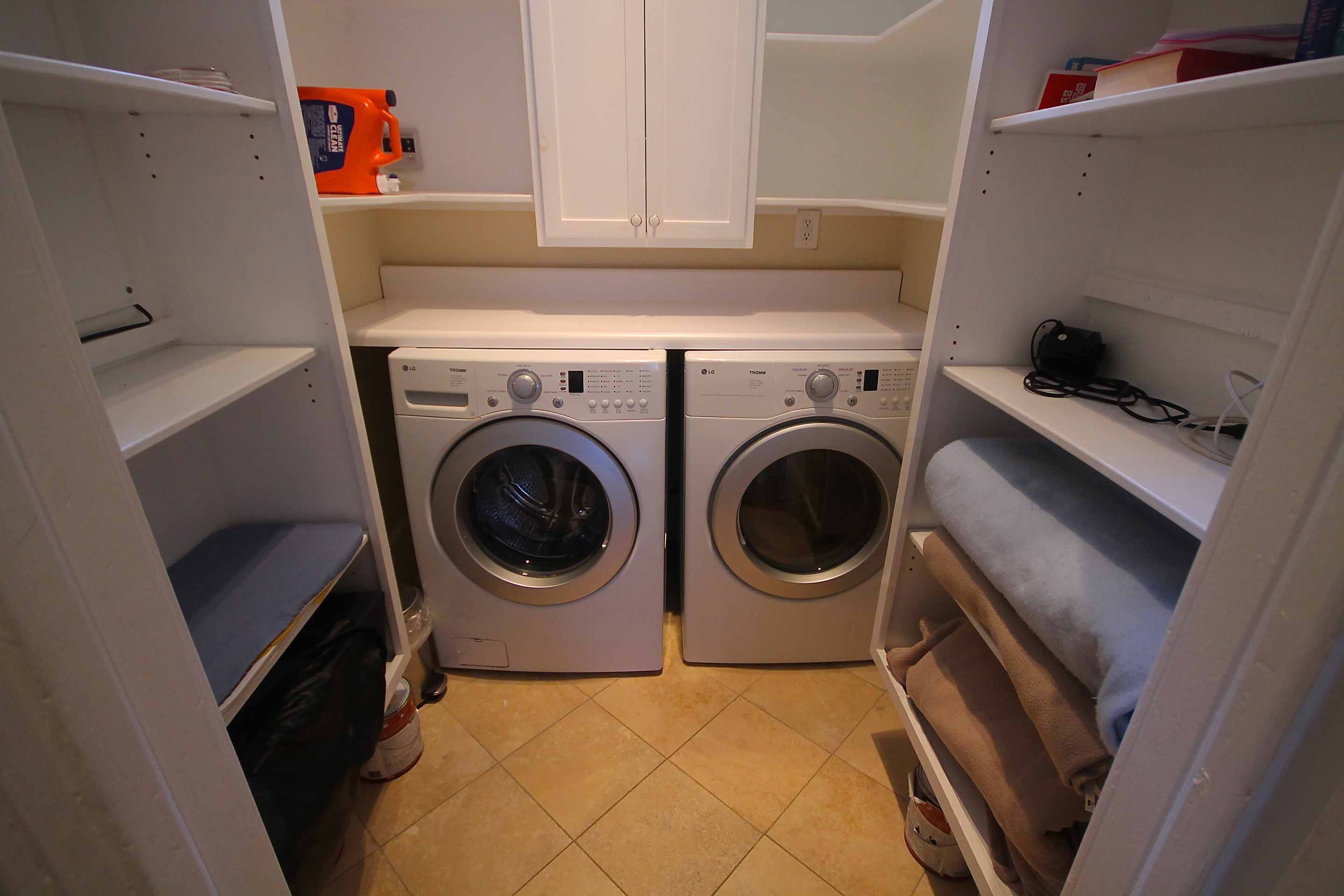 SVR-00212 This house is Circa 1900, and was built for Andreas Arnold. This elegantly presented upper level Savannah vacation rental is located just 4 blocks from Forsyth Park on a beautiful tree-lined stretch of East Waldburg Street. It is conveniently close to many amenities, including a popular coffee shop, health food store, and the outstanding Local 11Ten restaurant for fine dining. A grocery store is also just two blocks away.



This beautiful Savannah vacation home is comprised of a Master bedroom with an ensuite bathroom, including a jetted tub and front balcony perfect for street view lounging, a second bedroom/bath, a living room, a gourmet kitchen and much more.



Amenities include FREE high-speed WIFI, extended cable with CNBC; ESPN; ESPN2, CNN, FOX; premium linens, towels, washcloth, soap, shampoo and conditioner, (This line is here for your protection only since people copy and paste our descriptions and create false advertisements for vacation rentals. If this home is offered to you via payment by cash, check or wire transfer it`s a scam; we only accept Credit Cards. Our correct phone number is Nine one two, seven one three, seven two seven eight) body lotion, paper-products; hair dryer, iron, ironing board, coffee, tea, creamer, sugar, pots and pans, electric kettle, silverware and dishes. We also offer, for an additional fee: BBQ grill, mattress with extra linens ... inquire for details. The 506 East Waldburg Home is Located at 506 East Waldburg Street, 2nd Floor, Savannah GA 31401.



This home is a 3 BR/2 BA with 2 King Size Beds and 1 Queen Size Bed. If you need additional sleeping space/bedding, an airbed with linens can be requested for an additional charge. All requests need to be made in writing.





We advertise our homes on many sites. Some of them only display the minimum rate, others only the maximum rate. Unfortunately, none, but our own website, displays the rates correctly for specific dates.



Renting homes from Savannah Dream Vacations is fast and easy. We take all major credit cards and require a deposit to confirm the booking which is applied towards the remaining balance. Thirty days prior to your arrival our booking software will charge the balance automatically. We also sell Traveler's Insurance for those emergency cancellations.



Upon making a reservation with us, you will receive email confirmations instantly and be able to go directly to the property with no need to check in at our office as all of our homes have electronic locks. No fumbling around with old fashioned lockboxes that get stuck or keys where there never seem to be enough. Everyone has their code so you can come and go as you please.



SVR-00212
baby crib
jetted tub
king
queen
shower
toilet
botanical garden
churches
festivals
library
live theater
museums
playground
restaurants
ruins
synagogues
Dining
Satellite / Cable
Television
Air Conditioning
Clothes Dryer
Hair Dryer
Heating
Internet
Iron & Board
Linens Provided
Living Room
Parking
Towels Provided
Washing Machine
Coffee Maker
Dishes & Utensils
Dishwasher
Kitchen
Microwave
Oven
Refrigerator
Stove
Toaster
antiquing
eco tourism
gambling casinos
outlet shopping
photography
sight seeing
walking
ATM/bank
fitness center
groceries
massage therapist
medical services
Downtown
Balcony
Deck / Patio
Lawn / Garden
Outdoor Grill
basketball court
cycling
deepsea fishing
fishing
golf
paragliding
pier fishing
roller blading
sailing
tennis
wind-surfing
children welcome
non smoking only
pets not allowed
Minimum Age Limit for Renters
Average Rating:
4.64
out of
5
Based on:
25
review(s)
---
Beautiful home
Review by
Jean M.
Published On:
2017-02-26
Rating:
5
out of
5
The house is very beautiful and clean, its about four blocks away from Forsyth Park and 2 blocks away from Krogers supermarket. Parking is available in the back of the house, but we parked in front on the street the whole time with no problems. Communication with Roman was excellent, he responded quickly to questions and concerns. We had one small issue with a running toilet which was fixed immediately. Savannah is a beautiful city looking forward to the next visit, I would definitely rent again from Savannah vacation rentals.
Manager Response:
We are delighted you enjoyed your Stay, Jean. Come back soon!
---
Great experience!
Review by
Alicia P.
Published On:
2017-02-01
Rating:
5
out of
5
I contacted the team around 6 in the morning after another rental fell through. The team replied immediately via email, and I spoke to someone over the phone and solidified plans by 8. At 12 I was in the rental. Everyone was so lovely to work with during a very stressful morning. The house was beautiful and luxurious.
Manager Response:
We were delighted to accommodate you Alicia! We are glad you enjoyed the home! We look forward to your next visit to the Hostess City!
---
Bachelorette Weekend
Published On:
2016-08-24
Rating:
5
out of
5
I stayed in this home for a bachelorette weekend with my friends. The home was very nice and we loved the porch space, large bedrooms and beds, nice kitchen, and nice bathrooms!
Manager Response:
We are glad you enjoyed your stay, Courtney! We look forward to your next visit to Savannah!
---
Savannah Escape
Review by
Karen F.
Published On:
2016-06-10
Rating:
5
out of
5
We enjoyed our stay in Savannah. The house was great and we were thrilled to discover Tybee Island was only a 30 minute ride away. Split our time between city dining and exploring and relaxing at the beach. It was the best of both worlds! Make sure to make a reservation and dine at The Olde Pink House
---
Fun trip
Review by
Doug W.
Published On:
2016-04-26
Rating:
4
out of
5
Good location
---
Great Weekend!
Review by
Jessica F.
Published On:
2016-03-29
Rating:
5
out of
5
We had a great weekend in Savannah. The house is very pretty and was perfect for my family of 5. Furnishings are new, clean and very stylish. It is a little bit of a walk to downtown but so beautiful all along the way. The only bad thing is that the two houses right next to this on each side are very badly maintained properties. I would rent here again and really had a good overall experience.
---
A delightful surprise
Review by
Ann E.
Published On:
2016-03-22
Rating:
4
out of
5
We did a girls trip to celebrate St. Patty's day. The condo was surprisingly spacious. Charming as well. An old building with new amenities. Not too far from the town center. Very walkable town anyway. Grocery store was about 2-3 blocks away so great when you have a kitchen. We had some trouble with the sink and dishwasher draining and the management staff was very responsive.The unit was clean and lots of towels, sheets, etc.
---
Girls Trip
Published On:
2016-01-26
Rating:
5
out of
5
Perfect accommodations for our situation. Furnishings were very nice. We did experience a problem related to extreme weather conditions, but the owner resolved the problem to our satisfaction. Would definitely stay there again.
---
Weekend Wonderful
Review by
Tasia K.
Published On:
2016-01-20
Rating:
5
out of
5
We came in town to celebrate the coming marriage of my best friend. We Were not looking for a wild weekend, but more of a low key girls weekend while exploring the city. Savannah Dream Home Vacations provided just that.
---
Dream Weekend in Savannah!!!
Review by
Linda G.
Published On:
2015-07-22
Rating:
5
out of
5
Manderly! Manderly! Magnificent! Magnificent! my family is from Savannah and surrounding cities and many still live there..we needed last minute accommodations for July 4th. weekend with the family and was surprised this property was available...HELLO PEOPLE YOU MISSED A GOOD SPOT!!! EVEN OUR LOCAL FAMILY THAT LIVED 2 BLOCKS AWAY WAS SHOCKED THAT THIS"GEM" WAS RIGHT IN THEIR was spacious and very clean and well equipped with all updated appliances gadgets and with an ample supply of nice fresh clean linens and plenty of personal hygiene products...We'll be back!!! BTW I booked this while practically en route and the management went out of their way to expedite very late Friday evening....Thank You
---
What a beautiful weekend to be in Savannah!
Review by
Marina P.
Published On:
2015-05-14
Rating:
4
out of
5
I am part of a squad of skeet shooters who travel around the country competing in tournaments. We have been to Savannah several times and started trying out group housing a couple of years ago. This was a great choice for us...close to the club, in downtown and available off-street parking. the only thing that I would want to make people aware of is that the back steps leading into the apartment are metal and a little on the steep side. Of course, it probably wouldn't have mattered had we not been carrying in heavy equipment from our cars each day. The weather was perfect for our stay and we made great use of the upstairs balconies! I would recommend it to anyone looking to be close the farmer's market and downtown dining.
---
Home for A week
Review by
Liz P.
Published On:
2015-03-03
Rating:
5
out of
5
This home was a perfect setting for our family vacation. Although it was not in the heart of Savannah, it was in a great location for us. The home was clean, comfortable and equipped with everything we needed. We spent a lot of time exploring Savannah and it was nice to have a place to come back that which was large enough to accommodate the five of us. I would highly recommend this to any one who wants to be away from the core of the city and willing to walk to all the sites.
---
Great Thanksgiving Getaway!
Published On:
2014-12-15
Rating:
4
out of
5
My family had a great time in Savannah and at the Waldburg Street property. We are looking forward to our next visit.
---
WE HAD A GOOD TIME AND BESIDE THE DOG THAT BARKED ALL NIGHT WE S
Review by
Brenda W.
Published On:
2014-11-19
Rating:
4
out of
5
we really enjoyed our stay in Savannah. We had to downsize our party due to death in on of the family but it worked out okay. The extra bed room would have been a problem with them. there was not a TV there and we would have had a sitting problem
---
A Dream Vacation in Savannah
Review by
Carolyn S.
Published On:
2014-11-17
Rating:
5
out of
5
506 East Waldburg is the best kept secret in Savannah. Tucked away in a great neighborhood, conveniently located close to Forsyth Park, this beautifully appointed condo is great for families who are traveling together. My husband and I were traveling with my daughter, son in law, and 17 month old granddaughter. This was a perfect place for us to stay. Three bedrooms, two amazing baths, and a state of the art kitchen allowed us to cook and eat in together in between walks and sight seeing. You couldn't have been more helpful booking our excersions. Loved the dolphin tour, ghost tour and on n off trolley tour. Thanks for a great stay.
---
Savannah Fall Trip
Review by
Holly B.
Published On:
2014-10-21
Rating:
5
out of
5
We had a wonderful stay and the owners could not have been more helpful! Thank you, it was a fabulous experience!
---
Lovely historic home with plenty of room for 6...
Published On:
2014-07-29
Rating:
4
out of
5
The house was extremely comfortable for 3 couples- amenities were as advertised and house was very clean. Extremely charming. My ONLY hesitancy at staying there again was location. It is a very long walk to downtown and the river when it's 98 degrees outside...supposedly just over a mile but definitely seemed longer. We ended up taking cabs after day 1.
---
Great location
Published On:
2014-06-24
Rating:
4
out of
5
My husband and myself, his sister and two married children with their spouses met in Savannah. We were able to walk from the house to the historic district. The bedrooms were a generous size. The seating in the living room was not enough for 7 people. We play a lot of games and there was not a dining table.
---
Great Place
Review by
Christina T.
Published On:
2014-04-23
Rating:
5
out of
5
Great Place to stay. Very Comfortable for the 4 adults. The management company took care of making reservations and recommending some great restaurants. Also recommended Savvy Tours, We did the tapas tour. You get a disocunt through the rental and it was great tour. Cindy was our tour guide. You hit 6 restaurants and it is walking tour with history, Highly recommned this tour
---
Savannah Girls Weekend
Published On:
2014-04-18
Rating:
5
out of
5
We had a wonderful time and the weather was perfect. Savannah Dream Vacations was the most professional outfit I have dealt with since renting through VRBO.
---
Savannah, Great Place, Beautiful Parks!!
Published On:
2013-12-12
Rating:
5
out of
5
This unit was so beautiful and clean. Could use more cookware and utensils and dishes, but we made out fine. The immediate surroundings of this location looked a little questionable upon arrival, but after a phone call to the owners, we were reassured that it was a safe area and we should have no problems. Overall we enjoyed our stay, had a great family vacation would recommend and come back again.
---
Tennessean in Savannah
Review by
Kelley J.
Published On:
2013-11-19
Rating:
4
out of
5
The location and property were ideal for our first visit to Savannah. Everything was well kept and very comfortable. We will definitely rent with Savannah Dream Vacations for our next visit to beautiful Savannah.
---
Girl FUN for FIVE!!!!!
Published On:
2013-10-27
Rating:
5
out of
5
We were happy with home. Little disappointed that kitchen was not as equipped as on flyer. Need for more dishes and coffee supplies. We brought coffee but thought there would be some type of pastry also. Also no TV IN MIDDLE BEDROOM. Noisy neighborhood so listened to dogs barking .All in all house was very nice. TWO BEDS WERE GREAT AND 1 NOT SO GREAT,
---
First Trip to Savannah
Published On:
2013-09-25
Rating:
4
out of
5
Savannah is a wonderful town and we had a fantastic weekend while we were there! This being our first trip to Savannah, we were unfamiliar with the area. When we began looking for rental homes, we were lead to this property! The inside of the home was lovely and met all our needs, however, This property was in a run down portion of town, not in the Historic district as advised. We were were also told we could walk to places, as things are a "few blocks away", however, that was not the case. We also attempted to contact the property management during our stay, but never received a return call. We hope to make another trip to Savannah in the future, but would look for a better location!
---
A Great Stay!
Published On:
2013-09-08
Rating:
5
out of
5
We had a wonderful time staying in the Waldburg Street home in Savannah! It was close to most everything we wanted to see and do, it was veryclean, well maintained, nicely furnished and decorated, the owners very nice and helpful, and we would definitely stay there again when we are in Savannah. A very good rental for the money.
---